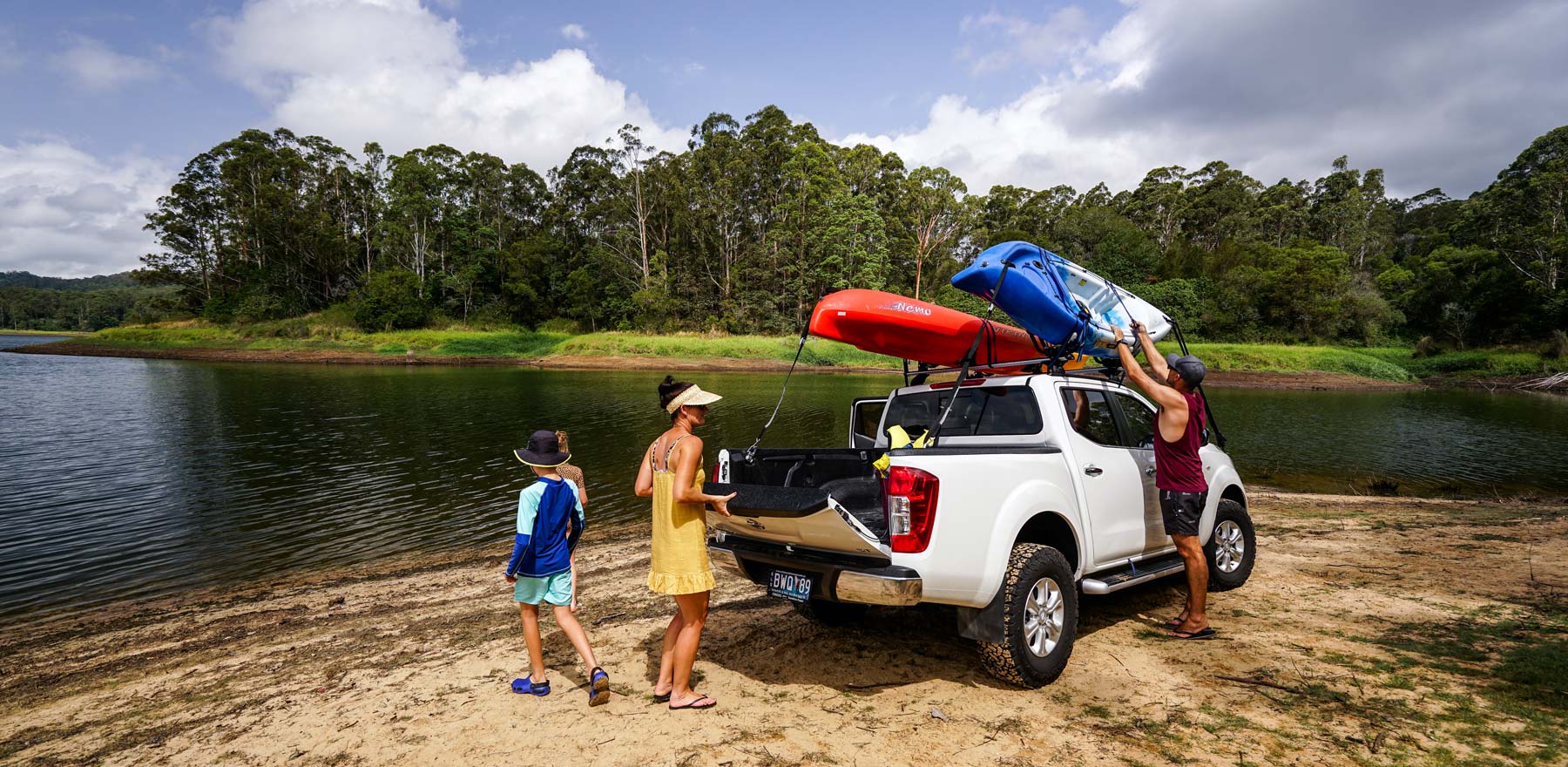 Want to get your SUP or Kayak to the water's edge for a great day on the water? A water sport carrier can be the perfect option for getting your gear there. Here are some options:
Loader or Carrier?
There are great variances in price tags on water sport carriers but some do offer more than others.
Carriers:
Attach to your roof rack or platform system.
Cradle your Kayak/SUP/Canoe so that they are more secure and easier to tie down. 
Often having their own tie-down points for ease of use
May supply the tie-down straps in the package
May allow you to fit multiple vessels on your roof using an upright configuration
Some are vessel specific e.g. SUP carriers that allow you to carry multiple surfboards and Kayak carriers designed to gently cuddle the hull.
Loaders:
Great for heavier boats and canoes
Great if you are traveling solo and can't lift the vessel on your own
Varying capabilities  - they might simply have inbuilt rollers to guide loading all the way to top of the range lift-assist models such as Yakima ShowDown and Thule Hullavator.
Accessories:
Roof rack pads for surfboards
Bow and stern tie-down straps
Oar-holders
Fishing rod holders
A note on safety - you should always secure your boats/kayaks/canoes/Surfboards with bow and stern straps/ropes.